I will give you shepherds after my own heart,
who will feed you with knowledge and understanding.
Jeremiah 3:15
Founder and Visionary; Apostle
Commissioned to oversee our spiritual communities. This includes investing in and caring for the pastors and advancing the vision and mission of Blessed Harvest Institute (BHI) around the world.
BHI is devoted to giving God all the glory and honor that He deserves through prayer, song, dance and hospitality.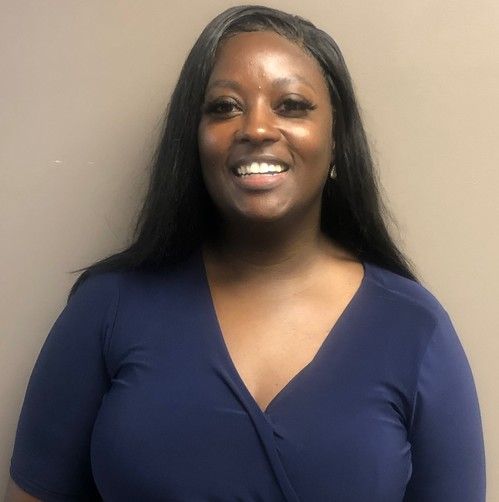 Committed to the coordination of the leadership team as well as set the direction for effective discipleship.
Pastor of Blessed Harvest Connect
Dedicated to our online community to nurture, equip, empower, and educate everyone anywhere desiring to live a transformed life of Discipleship. Blessed Harvest Connect is focused on connecting individuals nationwide via our digital channels to provide a robust ministry experience to our online community.
Director of Spiritual Development
Purposed to educate God's people in the Word and to prepare them for service in the Kingdom of God. The Education Ministry communicates biblical truth that inspires a greater commitment to God while simultaneously equipping the saints for the work of ministry.
Director of Outreach and Community Development
Sharing the Gospel with the world and bringing healing and hope to the forgotten and brokenhearted. We believe that everyone is valuable and has a place in the Kingdom of God. We aide the congregation and community as they become involved in volunteering through BHI and reaching those who are helpless, hopeless, lost or insearch of something more meaningful and showing them that Jesus is the answer.
God's house and the maintenance and security of all of BHI's physical property have been entrusted to the Facilities Ministry. We also manage the transportation Ministry in which we are excited to serve God by servicing your transportation needs to BHI's worship services and activities.
The financial health has been entrusted to the Finance Ministry. Utilizing effective stewardship techniques we are preparing to build our Spiritual Enrichment Center (SEC) for the purpose of investing in Transforming Disciples into Ministers (servants) and the advancement of world wide ministry.
Director of Health and Wellness
We encourage health awareness and healthy lifestyle practices for people throughout the community. We are eager to provide support, education and fun "Get Active" events to promote healthy living and spiritual, emotional and physical wellness.
Director of Prophetic Encounter Ministry
Lead and train teams of prophetic people empowering and equipping The Church Nationwide:
Communicate the heart of God to facilitate restoration, renewal and transformation through prayer, education, training, mentoring and investment opportunities to build up, plant and strengthen leadership for God's kingdom purpose.
Share God's truth and message of correction and deliverance calling the people of God back to the consistent surrender to and faithful dependence on The Lord.
Director of Communications
Manage all Blessed Harvest communication outlets sharing the inside scoop of What's Happening in the Harvest. The congregation and community are engaged through all available resources including social media and kept well informed of upcoming events.
Manages the growth, well being and continual education of all Blessed Harvest Ministers. Oversees the Ministers in Training (MIT) program nationwide.